Swedish literature is living a golden age, not only because of the Millennium trilogy by Stig Larsson, but by many other interesting novelists such as the current one: Johan Theorin, awarded with the Glass Key prize for the best Nordic crime novel in 2008.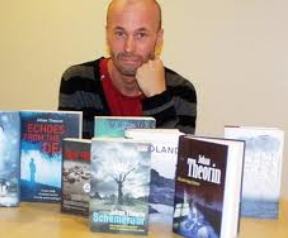 Theorin introduced us in his latest novel, The Darkest Room, the island of Öland, in the Baltic Sea, an island where the author has lived himself, collecting stories from the popular folklore. There, in a house by the sea, we encounter mystery when one member of the new family that had just moved in few months ago appears dead in strange circumstances. This is his second novel of a quarter located in Öland, having previously published Echoes from the Dead in 2007.
The past and the present of the island is mixed with talent by Theorin, and you can really feel immersed in what would be the routine of living in an isolated community in a Nordic country: the contrast between summer and winter, the hard storms and the sudden changes of weather conditions that can endanger lives, how news fly fast among neighbors, the solidarity, the sense of loneliness, the sea as friend and foe… Undoubtedly Theorin loves Öland, and can build the right atmosphere for the story.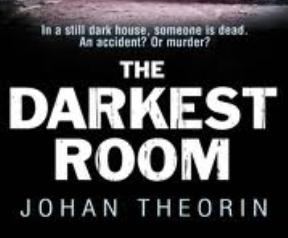 Theorin is able to build an interesting plot that leads you page after page wanting to know the truth. However, from my point of view, the final is a bit disappointing, like written in a rush. The novel ends up in a middle way between being a "mystery" with some traces of horror novel (it reminds me in some passages The Amityville Horror), but it leaves you in a middle way, expecting that something "more" exciting could have happened in the end. Not the best climax after having a great tension been built up in previous chapters. But all in all, worthy to read if you want to enjoy a well written mystery book that can take you closer to the life of a little islanded community of Sweden.