45 Degree Woman are back with a brand new album called Revival, although they were never dead. They count with one of the best live shows in Finland, they have gained step by step the heart of metal fans and they also have in the band one of the best vocalist in the actual (and very competitive) scene, Mikko Viman, who kindly answered our questions. They just need a little stronger push to break through the international charts, and we hope that their time for that is about to come!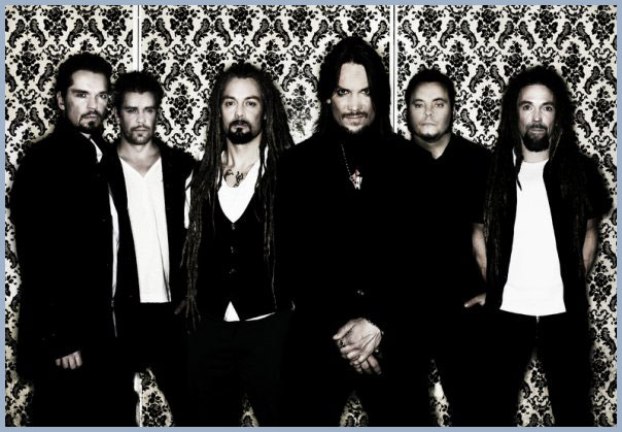 Thanks for being so kind to answer our questions. So the new album, Revival, is here! What can the listeners expect from it? In what ways it is similar or different to the previous 45 Degree Woman´s albums?
You´re welcome. Revival is an album about Love, Understanding, Respect and Pain. It's filled with heavy riffs and pop melodies. The previous album was mostly about pain, now it's more about love.
By the way, what is the story behind the name of the band?
It´s a secret. I can´t tell you anything about it. Well, I can tell you that she is a Spanish speaking lovely lady.
How did you start in the music business and when did you discover that you wanted to become a metal singer?
I started in music business about 10 years ago. In my early age, I always wanted to be a blues singer. But maybe I´m a metal singer, I don´t know. I think I´m more like a rock singer than metal singer, with blues attitude and feeling.
Your previous album How To Handle The Pain, seems to have a strong Spanish influence (my native country). You even run the bulls in Pamplona and shot a video for the single The Wait about it. How was the experience there in Pamplona, and in general in Spain?
Pamplona was a lovely place. Nice people and lot´s of sun. And I think that all you Spanish people are great!
You also used the motto "La vida sin dolor no es vida" (life without pain is no life). Is that representative of the career of your band? Have you had more painful or happier moments?
I have had definitely more happy moments than painful ones. Life is good. And love is good.
I am more like a rock singer than a metal singer, with blues attitude and feeling" –Miko Viman, vocalist of 45 Degree Woman-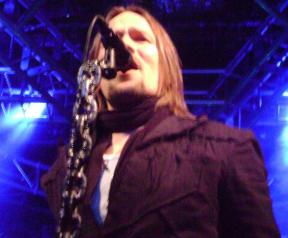 You were playing together a few weeks ago with HIM, probably the most international Finnish band, in a mini tour in Finland. How did it go?
It was great! Wonderful, wonderful… Him is a lovely band to tour with.
I also know that you were in Sweden Rock, which is probably the best metal festival in Europe. Was it a good experience? Has it been the best festival where you have played so far?
I don´t know… Sweden Rock and Tuska are both great festivals.
What plans do you have for 2009?
Play in every Finnish summer festivals.
Anything you want to add for our readers?
Have a good time, all the time
Q&A with Mikko Viman
Favourite drink?
Red Wine
What has been the best Finnish band to tour with so far?
HIM
What is the craziest thing that has happened to you backstage?
Kissing deeply with a man
When you do not work with the band, what other hobbies/projects do you have?
Gym and body painting
}What is the best gig you recently saw as spectator?
Down
What situation would be scarier, to run in front of a bull or the members of the band getting free drinks all the night?
Free drinks all night