Follow up album for the Finnish gothic band after their debut in 2007.
Primrose Path is a good album for those of you who like gothic melodic metal with female singers on the front, in the same line than bands like Nightwish, Lacuna Coil or Evanescence, for putting a few examples. The voice of Annika Jalkanen is crystalline and clear, straight to your heart, but sometimes I miss a bit more of risk trying to get higher notes.
As most of the Finnish metal bands, their style and musical skills are excellent, and the album sounds very mature for a band not so well known internationally. However, the saturation of bands in the same genre during the last years puts some doubts in my head if they will be able to breakthrough, although it seems things are going well so far for the Finnish guys, touring around Europe.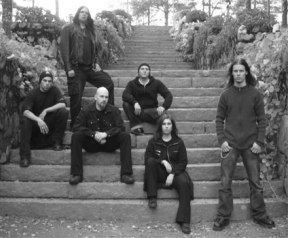 Listen to tracks like Countdown to the Starts, the initial one, or Rusty Rails of Yesterday, and get immersed in a surrealistic atmosphere of musical pleasure (and a little bit of sorrow).
Rating 3/5