Japanese rock (J-rock), or rather a particularly flamboyant subgenre called visual kei, is hitting it big all over Europe. Visual kei stands simply for "visual style", and refers to a movement that pays specific attention to the visual side of ands. The look, eccentric and exaggerated, often draws inspiration from anime, video games, goth or punk subcultures, and usually involves theatrical costumes, clots of make-up, hints of androgyny and enough of bling to make Finland's own Hanoi Rocks look like the Dave Matthews Band.
Musically most visual keibands fall under categories of goth rock or heavy metal, but subcategories abound. "There's for instance angura kei, which is darker and not as particular about the visuals, and oshare kei, which is more cute and fluffy", explains Annika Vellonen, also known as Matron, co-manager of JaME-Suomi web portal and an active member of the JrockSuomi association. "The categories mainly delineate a certain visual style, but it usually also reflects the music.Angura kei band MUCC, for instance, blends aggressive metal and punk rock.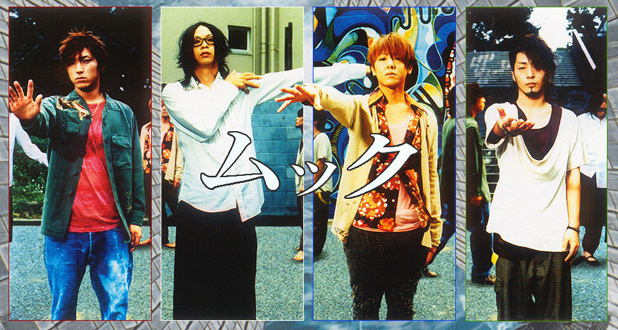 J-rock fandom is often closely associated with a general interest in Japanese youth culture, and within the variety of styles represented by J-rock groups any Japanophile can find hers. The fans are truly dedicated, and in fact the recent invasion is mostly orchestrated by an underground army of fans. "There were a lot of fans and demand for gigs in Finland, but nobody was doing anything about it, so we decided to do it ourselves", says Annika. JrockSuomi took the initiative and brought the first visual kei band Blood for a gig to Turku in 2005 and collaborated with King Foo Entertainment to bring in other names like D'EspairsRay andMUCC.
Once proven popular, bigger promoters are joining the game. This summer's Ankkarock is the first Finnish rock festival to get on the J-rock bandwagon by adding visual kei heroes Dir en grey to their line-up. Bands are also springing up in China and Korea, and recently a group in Greece proclaimed themselves the first European visual kei band. There's plenty of potential there, and right now J-rock is hotter than lava.