Enni Rukajärvi has already become a living legend in the history of Finnish sports after achieving her second Olympic medal at PyengChang during last winter. Bringing the focus and attention to female participation in winter sports in Finland, she is an example of endurance, perseverance and skills owning an adventurous spirit hungry to overcome the next challenge. FREE! Magazine had the chance to send her a few questions about her past, present and future. If you want to see her amazing snowboarding skills live, you can have soon the chance to see her competing in the incoming X Games to be celebrated in Norway between 18-20 of May.
First of all, thanks a lot for attending FREE! Magazine's questions, Enni! You competed recently last February on the Olympic Games at PyeongChang, where you got a bronze medal in slopestyle and also competed in Big Air discipline. How was the general experience there in South Korea and your memories of the competitions?
-I liked South Korea, people were nice and food was good. Everything worked pretty well, slope style course was well built and Big air jump was nice too. Just the windy conditions were a down side and it was one of my scariest moments to compete in those crazy windy conditions during the slopestyle.
In what ways was similar or different to your previous first (silver) medal in Sochi in 2014?
-In many ways it was different, first of all Sochi was my first Olympics so I didn't know what to expect at all and also during the Sochi games I was injured and not sure if I was even able to compete so it was a big battle to even make it happen. I felt way more pressure there and I got quite a lot media attention in Finland. After I landed my last run in Sochi I was just so happy to land a run after all the struggle I have had there and I was also happy that it was finally over.
Going to South Korea everything felt way more easier and less exciting because I already knew what to expect. I also felt less pressure. It was such a shame we had to compete in that crazy weather but again after my second run I was just happy to land a run and survive. Also all the media attention after getting the medal felt easier this time.
Was it demanding to participate in both slopestyle and air competitions during same Olympics? If I am not mistaken, this was the first time that Air was introduced in the Olympics. Do they require any particular separated training/mind set for each discipline?
-Yes and no, for sure slopestyle took a lot of energy already but Big Air is kinda easier especially after slopestyle when you only need to concentrate on one jump instead of a whole run. For me it doesn't require different mind set or training, I think they go hand in hand.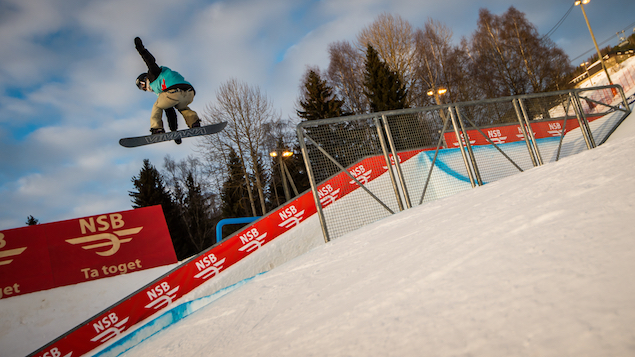 Could you tell us how and why you started practicing snowboarding?
-My home is really close to a ski resort in North of Finland where the winters are long so it was kinda natural thing to do. I started skiing first and then I wanted to try snowboarding because it looked so cool. Also I was always interested to learn new things and tricks so snowboarding was perfect thing to do.
What is what you love the most about snowboarding?
-You can always learn new things and challenge yourself and do it with your friends without rules.
I have heard that you pretty much love practising many other kind of sports too. What do you do when you are not snowboarding?
-Skateboarding, gym, yoga, biking, jogging, different kind of games like basketball, beach volleyball etc..pretty much everything
Snowboard practice looks a lot of fun but certainly there is always a big risk of injuries. How do you face the situations when you have hurt yourself and then you are back on the snow? Do snowboarders have a bit of special mind set to disregard the risks?
-Always after injury it takes some time to get 100 % back, but best way for me is just start riding and doing really easy tricks to built the confidence back and when you do that at some point you just feel as good as before and you are ready to try new tricks again. For sure snowboarders have a bit of a special mind set for everything and you don't think about the risks that much when you are snowboarding.
Following up the previous question, when the years pass by practicing the sport, do you always keep the attitude the same or is there some moment when you can think of a jump or a trick that you would have tried with no hesitation when being 17 but then you feel more cautious to try when you have competed for several years?
-For me I think that goes other way around actually, I have always been pretty hesitated and thought through really well before I try anything new. I'm way better rider now so I know I can try crazier things now than when I was 17 so with my experience I have got to be less hesitant about trying new stuff.
When you are competing, do you have any particular routine to concentrate in the minutes/seconds before being ready to start on the ramp?
-I kinda do. I like to listen music, think about my run and be on my own a little bit and just before I drop in I try to think about something else.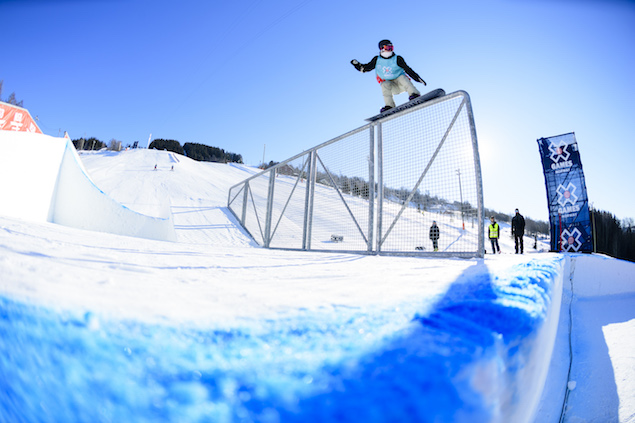 What are your favourite places for snowboarding that you have visited around the world? And favourite competitions?
-Japan for sure, I love snow and Japan has a lot of snow! And my favorite competition has always been European Open called Laax Open nowadays. Laax is also a really fun place to ride because they have everything from jumps to rails, pipe and pow!
When seen from outside, the atmosphere around snowboarding always looks happy and easy going. Is it easy to make new friends around the tour circuit?
-I think it is, especially on the girls side we all hang out together. I think the atmosphere is pretty welcoming for the new younger riders.
Are there any other snowboarders that you particularly admire?
–Markku Koski and Arthur Longo and many more
Have you thought in the future what would you like doing when you will stop competing at high level? Would you like to continue linked to the sport, or try some other areas?
-I hope next I could start filming video parts and riding more pow. After that I'm not sure, I think I will always stay in snowboarding somehow maybe do some other stuff too, will see.
You are confirmed as one participant in the incoming X Games in Norway that will take place in May. What are your expectations about the event?
I'm really excited about it, I think it's gonna be a really different experience again. I also like Norway so it should be fun!
Anything else you would like to add for your readers?
-Let's go snowboarding!
For more information about X Games in Norway, visit: http://xgames.espn.com/xgames/norway/
Photos by ESPN IMAGES