Although a veteran actor who has played many roles in theater, TV series and movies such as Star Trek and Iron Man, this year seems to be so far the year of Faran Tahir. Not only appearing currently in the blockbuster "Elysium", but soon in October we will see him sharing the screen with Schwarzenegger and Stallone while trying to escape from jail in "Escape Plan". FREE! Magazine brings you an exclusive interview with Faran all the way from Hollywood where he tells us very juicy facts about his career, projects and movie partners.
Currently the spectators can see you in the cinema theaters around the world in the film Elysium. What can they expect about the movie and about your particular role as the president of Elysium?
I think the movie has all the thrills and imagination that a great science fiction movie should deliver but it also has some very current and serious themes under all of that. Themes like elitism, classism, immigration, medical care, integration. I am hoping that the audiences will enjoy the action but hopefully it will also start a dialogue in their head and with others about all these issues. My character is trying to walk a very nuanced line, as politicians do, to resolve a complex and sensitive crisis.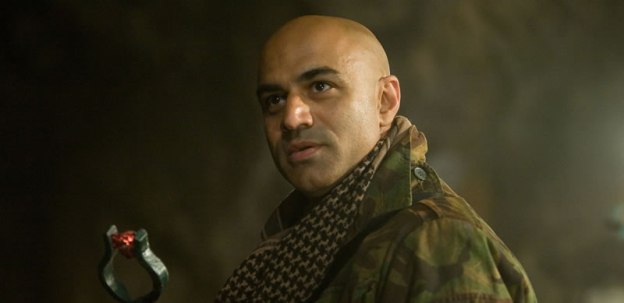 How was working with director Neill Blomkamp? It must have been also challenging for him to coordinate a production way much bigger than his previous hit District 9…
Neill is a brilliant director. Although, it was a much bigger production but he was more than capable of handling it.
In Elysium, some of the topics treated are quite hot in our current real world: Immigration, separation of social classes… Do people in Hollywood get aware of these issues?

Yes, I think people in all walks of life are aware of these issues. This movie is proof that these issues are in the forefront of every ones minds.
If I am not mistaken, your family was already into the movie industry in India and Pakistan. So were you pretty much 'drinking' from their influence to become an actor since childhood? In what way your family shaped your wishes for the future to act?
My family has been in the arts and entertainment actively for three generations. When you have been this immersed in a field your approach is realistic. You have seen the creativity, heartaches, success and failures. You need to prepare yourself for all of that. The dialogues with my family were about all of that. How best to prepare for all eventualities and not lose you core and center in the process..
You have a broad experience in theater, TV series and in cinema movies. So what are the main differences from your point of view when you have worked in these 3 areas as actor?

Although the emotional connection to character and script remain the same, the technique needs to be adjusted. There are some stories that are best told in front of a live audience while others need the enormity of the silver screen and some might need the luxury of unfolding over weeks, months, years that television provides. One has to respect the medium that one is working in and the kind of story one is telling.
Although you have done many different roles, certainly it seems that you are often casted as the "villain" kind of guy in the movies. Is it something that you enjoy, or is there a point where you say to your agent "Oh nooo, not another role as the "bad guy"!!!?

Actually, in the past four years I have made about 20 appearances on film and TV and only 5 were 'villain' characters. Bad guys do stick in peoples minds more. They are fun to play if you play them honestly. If you can make them human. I do make sure that if I playing too much of the same that I find variety. For instance, this year I have three movies releasing. I play the president in ELYSIUM, a prisoner in ESCAPE PLAN and a father who lost a son in a shopping mall explosion in TORN.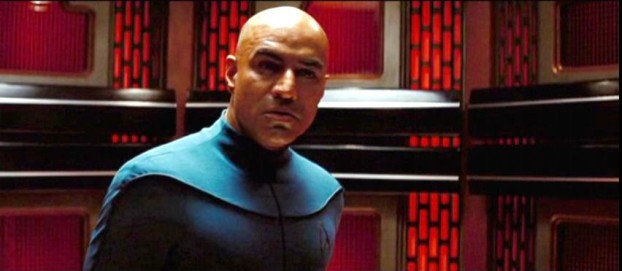 Having already had a long experience in Hollywood, do you remember what was your favorite actor to work with? Any interesting anecdotes to share?

I have thoroughly enjoyed working with everyone. I have been blessed to have had the good fortune of working with so many talented people. Jeff Bridges and I in IRON MAN had a very funny night shooting. We had a particularly long day. We had been working for 16 hrs straight. We were shooting a scene at 2 am and we just could not walk and talk at the same time. At one point, we just got the giggles like little kids.
Soon in October you will appear again in another hot title, Escape Plan, partnering with no less than Stallone and Schwarzenegger! Were you a fan of their action movies? I suppose you cannot ask for better company when is about throwing punches on the big screen…
What boy is not a fan of action movies? Stallone and Schwarzenegger are icons of that genre. It was great working with them and I think the movie has turned out to be amazing.
What are your hobbies and passions in your free time when you are not acting?

Running, cycling, good food, traveling, and day dreaming.
For the rest of the mortals on earth whose only connection to Hollywood is to go to the closest cinema theater… please tell us, what is in your opinion the best and the worst of being an actor in these super productions that will be seen by million of people around the globe?
The best and the worst is the same. You put a part of you in a character and share it with world. it is the best when people appreciate it and the worst when they don't.
Anything you want to add for our readers?

Don't let go of your dreams.