The French metal heads strike back with their second studio album. A more than refreshing experience if you want to listen to heavy metal in other languages apart from English!
Abinaya (the name is Sanscrit) is a French metal band composed by Igor Achard on the guitar and vocals, Nicolas Vieilhomme on the drums, Andreas Santo on the bass and Nicolas Heraud as percussionist.
The introductory song, the homonymous Corps, reminds you of bands like Soulfly or Sepultura, but although percussion has great importance all over the album, there are cutting guitar riffs as well.
A great album, melodic enough to reach big audiences. The only problem is that they use French language in their lyrics, and as we know, nowadays only a few bands are able to break through internationally singing in their native tongue.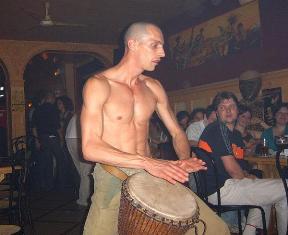 All in all, a great and pleasant discovery. It would be nice to see them in the future singing a few tracks also in English. Good metal experience!
Rating 4/5