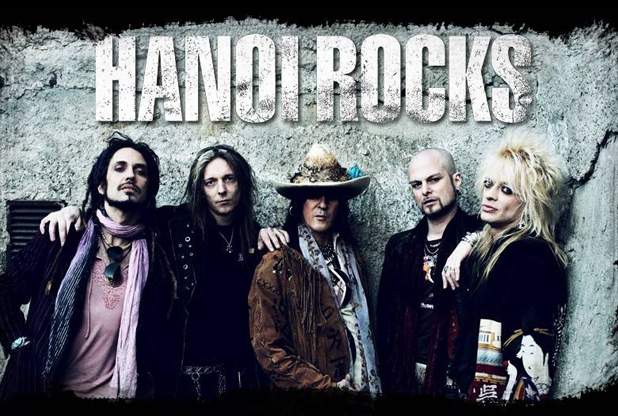 Shot at Tavastia Club on April 12th 2009, this live concert is the last one by the mythical Finnish rock band Hanoi Rocks. If you are a fan of Finnish rock, and basically of rock history in general, you cannot miss this DVD with the last show of Hanoi Rocks not only in Finland, but as a whole band before parting ways. Monroe, McCoy and their Swedish younger fellas give a great lesson of rock & roll with an astonishing set list where songs from the newer albums get mixed with classics like Tragedy, the opening track.
Although Tavastia Club is maybe a bit too small for filming this kind of big farewell concerts, and the same time, it is emotive to see the packed audience totally adoring their idols in the most famous rock club of Finland; people there cannot refrain tears in their eyes in songs like Don´t You Ever Leave Me. Same that with the members of the bands, also Hanoi Rocks has been able to find a great balance between old and young followers.
As a climax, everybody including old members Nasty Suicide and Lacu share stage to play a kick ass version of Up Around the Bend and say goodbye (or maybe see you later) to a great career for one band that has already entered the history of rock.
The DVD also features a short documentary of 12 minutes, but basically, it does not add much to the package, except for taking a look at the painted walls of Tavastia Club´s backstage. The members of the band record some footage with handy cams, but you can see that everything is a bit "forced" and they are not really happy recording or putting much effort into it.
All in all, a good product to add to your collection if you are a Hanoi Rocks fan, as well as if you want to see one good piece of rock history very alive before getting buried!
Rating 3/5
Related articles:
Interview with Hanoi Rocks:
http://www.freemagazine.fi/content/view/225/152/
Review of Street Poetry:
http://www.freemagazine.fi/content/view/355/152/