Making good friends is not an easy task. If not, ask Paul Rudd, who is stuck between the love for his fiancée and the love for…Rush!.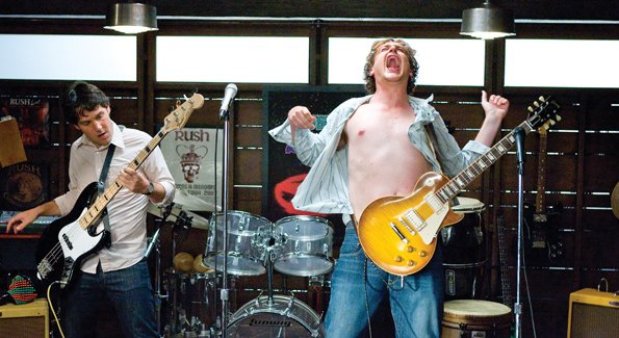 Paul Rudd is becoming one of my favorite comedy actors. Ok, maybe he does not suit the role of tough womanizers, but for the one here in I love you, man, he suits like a glove as the perfect son in law that any mother would invite for dinner.
I love you, man is a funny comedy, so accomplishes the expectations, but under the jokes, there is underneath quite serious issues for the generation of 30 something years old who has to choose between commitment and losing contact with friends…or having eternal hangovers with the mates and enjoying rock concerts. I am sure that more than one of you is going or has gone through that period of life. But actually, although Rudd makes a great work, is Jason Segel who steals the show here. He is just perfect in his incarnation of this eternal enjoyer of life, womanizer alpha male who can also be loyal to his best friends and is always up for a couple of beers and a good talk about rock, sex or business.
Resuming, a good work by director John Hamburg, with a comedy that overpass the average quality of what you may see during these months on DVD.
Rating 4/5
The best: The guys jamming Rush!
The worst: Getting married without getting oral sex? No way! And Jon Favreau should have got a well deserved punishment for being such an asshole during the whole movie…
The detail: The drum set that you can see when they guys are jamming is a replica of one used by Keith Moon, the infamous drummer of The Who.
I love you, man Trailer