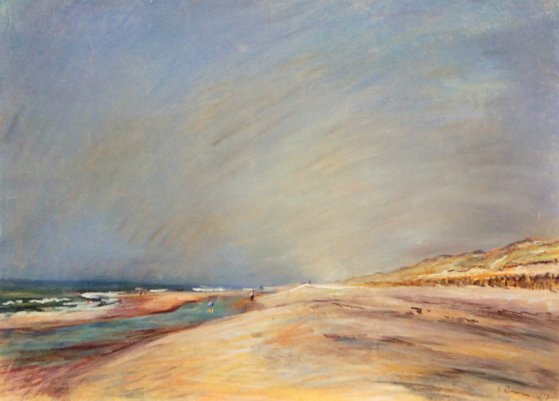 euroart*, the "European Federation of Artist Colonies" presents a digital summer exhibition of European artist colonies. This summer, the theme of the exhibition is WATER. Many museums or cities and municipalities also exhibit the paintings presented in the digital exhibition. Visit some European artist villages this summer or view the exhibition virtually.
For the second time, euroart, the European Federation of Artist Colonies, is organising a digital summer exhibition. This can be visited in the museums and visitor centres of the participating Artist Colonies. This summer, the theme of the pictures is "WATER". The participating Artists' Colonies are from Belgium: Champion, Tervuren and Sint Martens Latem; from Denmark: Faaborg; from France Barbizon; from Germany: Heikendorf, Kronberg, Schwaan, Grötzingen, Prien am Chiemsee, "Schwarzes Haus" Solingen, Darmstadt and Bremen; from the Netherlands: Domburg, Katwijk, Laren, Nunspeet, and Volendam; and from Italy Taranto.
In this exhibition, the Solingen Artists' Colony "Black House" presents one work each by the painter, Nazi opponent and exile Erwin Bowien (1899-1972) and by the internationally active landscape painter Bettina Heinen-Ayech (1937-2020). Erwin Bowien's painting "The Sand Dunes in Egmond aan Zee, Netherlands, 1937" will be on display, and Bettina Heinen-Ayech's "Flower Arrangement over Lake Maggiore in Ticino, Switzerland, 1955" has been selected.Look forward to the digital summer exhibition of European artists' colonies on the theme of "WATER" and visit the various Artists' Colonies. More at: www.euroart.eu.
*euroart – the European Federation of Artists' Colonies – was launched in 1994. It was founded in Brussels under the auspices of the European Parliament and the European Commission. Euroart currently consists of about 70 member organisations, associated organisations and personal members in 13 European countries: Austria, Belgium, Denmark, Finland, France, Germany, Hungary, Italy, Lithuania, Netherlands, Norway, Poland and Russia. The members organise exhibitions together, exchange views, knowledge and artists. And at the annual meetings, they not only inform each other about developments in their respective colonies, they work together for greater cultural understanding and cooperation in a European context.