Ski Resorts and other fun activities!
The biggest resorts are in northern and central Finland.For example, near to Kittilä there are a number of ski resorts near to eachother: Ylläs, Olos and Levi. Other well-known ski resorts such as Saariselkä, Luosto,Pyhä and Ruka are in Lapland.
In central Finlandthere are a few excellent ski resorts, including Tahko and Himos. The slopesare kept in excellent condition throughout the season, which begins in Novemberand lasts until May in Lapland and is little bit shorter in southern Finland.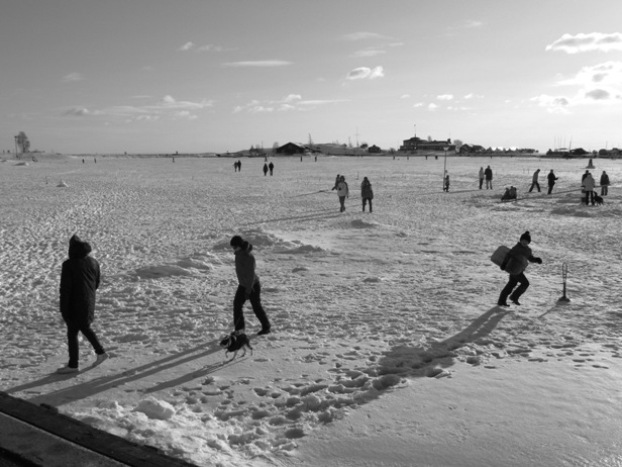 You will find most slopes – and the longest one with lights,at almost 3 kilometres long – in (sometimes very windy) Ylläs. Almost all of the biggest ski resorts say that they have the steepest slope, and while it is difficult to say where the steepest slope is actually located, in the biggest resorts you will find both steep and gently sloping hills. Ruka is said to be good place to start skiing because there are long and easy slopes in addition to a few steeper ones. According
the rumours the best after ski parties will be found in Levi, Ylläs and Ruka. The essential thing, when you choose where to go, is what you want to do: ski, snowboard or do other activities.
All of the ski resorts mentioned here offer different kind of activities in addition to downhill skiing. These activities may be, for example, reindeer safaris, snowmobile excursions and snowshoe hiking. All visitors will find something fun to do and there are activities for kids as well, including smaller hillsides just for smaller skiers and rooms where they can play games. No matter how old you are, you can take lessons in skiing and you can also hire equipment. And when you once learn to ski (and believe me it is like riding a bike: once you learn, you will never forget how to do it!) you can just buy a ski pass and go!
Reindeer safaris are also a lot of fun. Usually, the master harnesses the reindeers while you sit in the sleighs under warm reindeer fur and head for a route through a snowy landscape. After a while the reindeer are given a break, and you will enjoy a cup of coffee or hot chocolate while sitting by the campfire. During the day you will get lot of information about reindeer and the master is happy to answer to any questions you may have.
If you don't feel like rolling in the snow you can always spend a day at the gym or have a massage. And of course you will find several saunas in all of the resorts. What would be better than a hot sauna after a day in the snow? It doesn't get more Finnish than that!
You can wine and dine in the restaurants and if you feel like dancing there are several bars and nightclubs in the area. As a rule you can find a supermarket, souvenir shop, pharmacy, doctor, post office and liquor shop in the ski resorts and most of the staff are used to serving foreign guests in different languages, especially English. In spite of the long distance from Helsinki the transportation to these resorts is very well organized; you can catch a bus or a train to get there, or to savesome time, you can catch a flight to a nearby airport.
When you choose the ski resort you should pay attention to the location, the length of the slopes, and other activities provided. And don't wait too long when you want to make a reservation for flights and accommodation, because the resorts are often quite busy especially during high season. And you may want to consider the cost of your holiday as well. The price level in the high seasons (during the school holidays) and weekends is relatively high. In general the resorts have good deals for the first snow at the beginning of the season.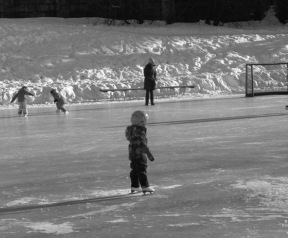 In addition to downhill skiing, cross-country skiing is a very popular sport all over the country. There are lots of excellent trails from which to choose. There are many places in Helsinki where you can ski and you don't even have to own your own gear. For example in Paloheinä, which is the most poplar place to ski in Helsinki, the average skiing season runs from November to April and the tracks are anywhere from a few to ten kilometres long. And if you think that the skis are too slippery and you are afraid of losing your balance, you can always do some snowshoe walking!
Country skiing is a brilliant way to explore the winter landscape and a very good way to exercise your muscles, or just take it slow and enjoy the white landscape. After the trip into the nature (and making a few snow angels), you may want to warm yourself up with hot chocolate with a hint of mint liqueur.
The best thing about cross-country skiing is that you don't even have to go to the ski resorts to do that, because there are trails everywhere. And more good news: the ski trails are free for everyone. The peak season for skiing is from January to March.
And after all of that white stuff, the most magical sights of Finnish winter are the Northern Lights, or Aurora Borealis. They are very common in northern Finland and occasionally you can even see them in Helsinki. Imagine a silent, dark night, the sky full of green and yellow colour. It is an amazing phenomenon that you should see at least once in your lifetime!