Written By Sirpa Salenius
Machiavellian politicians in David Hewson's The Killing
David Hewson's new novel, The Killing, is a good example of how authors have started to use the genre of crime fiction to voice their social criticism. In their thrillers/detective stories Henning Mankell, Stig Larsen, Jens Lapidus and now Hewson all express their concerns about contemporary problems: corrupt politics, stereotypical prejudices towards immigrants, the loopholes in social welfare, victims of overly protective society, class divisions and social hierarchy. One of the central topics in Hewson's thriller is the power of media, or media manipulation. In today's world, it seems, one is judged and condemned on the pages of newspapers and magazines well before any official charges are issued. Consequently, one is deemed guilty until proven innocent. Even afterwards, the guilty label may be hard to remove as media headlines with powerful messages reach a vast audience who then have a hard time erasing media's condemnation.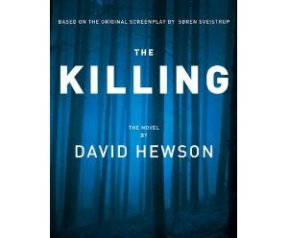 The group of protagonists in The Killing, which is set in Copenhagen, are Machiavellian politicians and their ambitious assistants who think that the end justifies the means. The ruthless game of politics is played at the cost of innocent lives and rivals' reputations. The world of false values and questionable morals that forms the background of the thriller becomes nauseating even to some of the politicians who are used to maneuvering that world. Petty criminals join the political leaders in the row of potential suspects in the sinister case of rape, torture and murder of a dazzling 19-year old student Nanna Birk Larsen. Through more than half the story you feel convinced about the guilt of one suspect after another as sympathies and antipathies divide the characters into "good" and "bad" guys. Detective Sarah Lund stands firmly in the limelight with her nearly obsessive desire to catch the murderer. Can good win in the callous political game of calculated moves aimed at gaining votes for obtaining power?
Can simple genuine love, two hearts beating as one for better or worse, be declared the precious essence of life? The unexpected plot twists and tangibly forceful action make you hold your breath and inject adrenaline into your system while your heart keeps pumping – faster and faster. Extreme emotion, intense thrill, brilliantly built suspense.
The Killing will be launched at "Crimefest" in Bristol on 25 May 2012.
http://www.davidhewson.com/the-killing-novels/