Chelsea's Agora Gallery will feature the original work of Finnish artist Johannes Sorvali in Interpretive Realms. The exhibition is scheduled to run from July 23, 2013 through August 13, 2013. The opening reception will be held on Thursday night, July 25, 2013 from 6-8 pm.
About the Artist
As he opens a window into the limits of reality, Finnish artist Johannes Sorvali discovers impossible possibilities. Inspired by the illustrations of science fiction comics, horror films, and video games, Sorvali creates an otherworldly realm of fantasy. From within these dreamlike visions emerges a world inhabited by strange and intensely powerful creatures; kings and queens, demons and phoenixes are wrapped in turbulence and darkness. Designing his art purely for its aesthetic qualities, Sorvali leaves any interpretation of symbolism or meaning to the viewer's imagination. The artist builds his works in oil paints on canvas with considered brushstrokes, layering darkness and light in warm and cool hues to give his works a richness of depth and tone.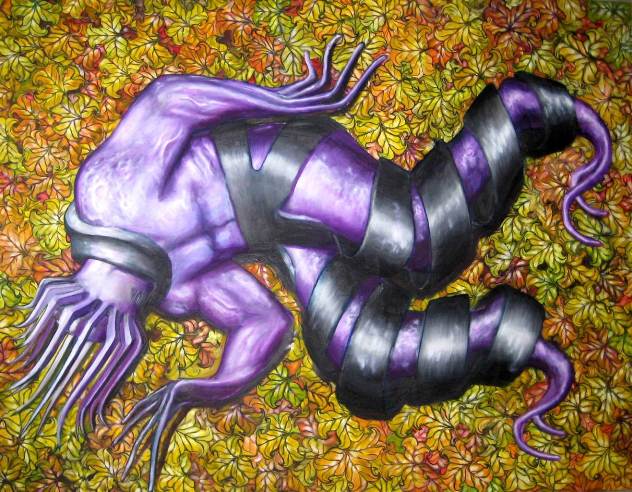 Born in Helsinki, Finland, Johannes Sorvali grew up in the small town of Kouvola immersed in the influences of computer games, comic books, and graffiti art. Self-taught as an artist, he currently teaches math and chemistry in a high school in Helsinki and lives in the neighboring town of Espoo.
Exhibition Dates: July 23, 2013 – August 13, 2013
Reception: Thursday, July 25, 2013, 6-8 pm
Gallery Location: 530 West 25th St, New York City
Gallery Hours: Tues – Sat, 11a.m. – 6 p.m.

Event URL: http://www.agora-gallery.com/artistpage/Johannes_Sorvali.aspx