Text by Eric Remec
Seattle. The name conjures up some very specific images: Starbucks. Rain. Grunge. All these clichés certainly ring true but I want to try something a bit different and delve a little deeper into what makes Seattle such a cool city to visit. I find the best way to get a feel for a place is through its food. Whenever I'm traveling I steer clear of any tourist type places and try, as much as possible, to become a local.
In Rome, that means a breakfast of an espresso and pastry (while standing) in an Italian bar. In Spain, it's ir de tapas (a form of bar-hopping) at night, sampling tapas and wine; In Kansas, USA, barbeque ribs in the town of Melvern (population 429). In this increasingly homogenized world, I think it is essential to celebrate what makes a place unique. A good rule to follow (in non-English speaking locales) is to listen to the languages being spoken by the patrons and avoid any place where the main language you hear is English. Well this rule obviously doesn't work in Seattle so let me offer you, dear reader, an extremely biased list of some of my favorite places in the city.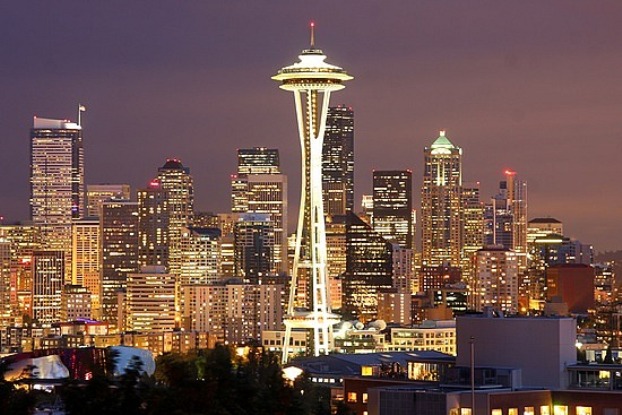 In a city that has on average only 71 truly sunny days a year, it's no surprise that coffee is such a big deal here. Well forget Starbucks. Go to Le Panier. Whenever I'm in Seattle, this is the place where I like to start my day. A French style café and bakery located in the heart of Pike Place Market, Le Panier has the feel of a Parisian bakery. Grab a newspaper, a cup of café maison, and a chocolate croissant and ease into your day. Spend an hour or so in a seat by the window and watch the world go by outside. Speaking of which, a great place to start and get a feel for the city is Pike Place Market, Seattle's famous outdoor market. Reminiscent of Helsinki's Kauppatori with its stalls of vendors, Pike Place Market is located on Seattle's waterfront in Puget Sound. You can find everything from farm fresh produce, to seafood, to local crafts from the Pacific Northwest. As you can probably guess, seafood is big here: salmon (smoked and fresh), Dungeness crab, clams, and mussels. You can actually buy the seafood to take home and the merchants will pack your purchase in special ice packs which will keep it fresh for 24 to 48 hours.
Almost next door to the bakery Le Panier is Piroshky Piroshky, a Russian bakery specializing in (you guessed it) piroshki. Somewhat similar to the Finnish karjalanpiirakat, these handheld pies are stuffed with a variety of different fillings.You can find almost 30 different varieties in all at Piroshky Piroshky, including beefand onion, Bavarian sausage, and sweet dessert rolls. Be sure to visit Beecher's Handmade Cheese shop, Seattle's Artisan Cheesemaker also located in Pike Place Market. They actually make their own cheese on the premises and the large viewing window inside the shop offers a glimpse into the cheese making process. Grab a cup of their "World's Best Mac and Cheese" made from penne pasta and their Flagship cheese for a soul warming lunch on a damp and cold Seattle day. If you find yourself with limited funds (and in this current economic climate, who doesn't?), I suggest you take full advantage of the concept of Happy Hour in Seattle. Typically between the hours of 16:00 – 19:00, many bars and restaurants offer half-price specials on drinks and food. It offers an excellent chance to sample some of the fine things that Seattle has to offer on a limited budget. The Belltown section of the city has a host of bars and restaurants which offer Happy Hour Specials and is a good place to start the evening.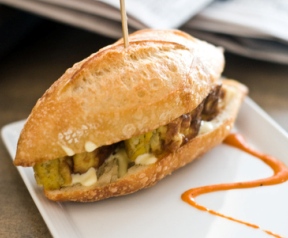 Spanish-style tapas bars are becoming fairly common in large cities across the U.S. but for a real authentic experience later in the evening, head over to Txori. OK, technically this a pintxos bar modeled on the pintxos bars of San Sebastian in the Basque region of Spain, but it's the real deal. Chorizo sausage with shaved chocolate, anchovies with olives and Spanish peppers, jamón serrano on top of toasted bread with fresh tomato and garlic, … each of these bite sized appetizers (which average $3.00 to $4.00 a piece) will have you dreaming of summer nights on the Spanish coast. Along with pintxos, Txori also offers some excellent Basque-inspired cocktails. Try the azafrán; a blend of citron vodka, freshly squeezed orange juice, and a touch of saffron. Outstanding.
For a complete change of pace, check out the The Whisky Bar. Now, I do love a good dive bar and The Whisky Bar is a great dive bar. Located directly across the street from the historic Moore Theatre, The Whisky Bar has all the essential requisites of a good dive bar: cheap drinks, loud music, intimidating looking bartenders and an eccentric clientele. The noir-inspired paintings featuring scantily clad women with guns only add to the charm of the place. Where else can you sing along to Slayer, Elvis, Iron Maiden, and Johnny Cash blaring at top volume on the jukebox while slamming back $2.00 cans of Pabst Blue Ribbon? Jacket and tie definitely not required and leave your credit card at home. Happy Hour runs from 12:00 (!!!) to 21:00 daily.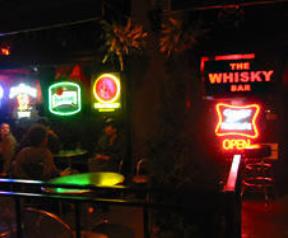 Seattle is a city that tends to close up a bit early so if it's late and you're hungry you can always stop by the The Palace Kitchen which serves its full menu until 1:00 (am). One of Seattle restaurateur Tom Douglas' many establishments, The Palace Kitchen is as much a bar as a restaurant and offers excellent food along with some interesting brews and cider on tap. For a late night bite, the Palace Burger Royale and the Dahlia Triple Coconut Cream Pie for dessert are a good bet. Bars close at 2:00 here but if there is time, you might want to head back to the Belltown section of Seattle for a last bit of bar-hopping before calling it quits for the night and staggering back to your hotel room.
As we come to the end of this article, a special note to any Seattle residents and tourists that might have some issues with my imperfect listing of the "best" places in Seattle. I agree with you. It's certainly not the last word on Seattle and in fact, it's only a start. So to all the many deserving places I didn't mention and to all the places I didn't get a chance to visit: Salumi Artisan Cured Meats run by Armandino Batali (Italian American chef Mario Batali's father), the Experience Music Project Museum, the entire Capitol Hill and Pioneer Square areas of Seattle, … my apologies.
They're just more reasons to go back.