One of the top international Finnish metal bands is back on the track after a twisted story with a new release and new record company…and without Timo Tolkki…
I have a weakness for Stratovarius since I was a teenager. They became one of my favourite bands ever and I remember with great emotion watching their concerts in Madrid. In one of them I was lucky enough to catch the set list when thrown to the audience, and ten minutes later a friend of a friend ripped in half the page…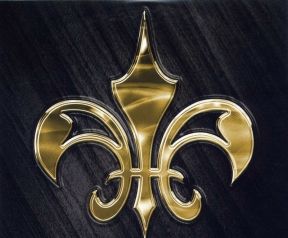 In any case, that was many years ago, and many things have happened in the history of Stratovarius. I also had the chance to meet in person their ex-bass player Jari Kainulainen (his wife was working at my same company) but the biggest change they experienced has been undoubtedly the exit of guitarist Timo Tolkki. A few weeks ago we published the review of the new Tolkki´s Revolution Renaissance´s album, and now it is the turn for Polaris, the newest release of Stratovarius. FREE! Magazine has the good luck to bring you the first impressions about the new full-length a couple of weeks before the official release date.
It was not an easy task to release a new album with Tolkki gone. Apart from everything written about his mental state, the Finnish musician is still a magician with the six strings and an excellent composer who elevated Stratovarius to the top of metal music worldwide. But what is more surprising once you listen to Polaris is that actually the album sounds very "classic", not mentioning that it is also the first one released with the new record company Edel, leaving Spinefarm after many years of collaboration together.
Kotipelto in the vocals and Johansson in the keyboard are able to retain (if not all) part of the essence of those albums of more than a decade ago, Visions or Elements, and the album sounds really good, with great tracks like Falling Star or Winter Skies as my personal highlights. It is good to see the keyboard taking a bit more of action all over the album, while bass player Lauri Porra shows once more why he is considered to be maybe the best bassist in Finland nowadays. The new guitarist Matias Kupiainen does really an excellent work, and you do not miss the riffs of Tolkki at all during the 11 tracks that compose this Polaris.
Do not expect this to be the best album in the discography of Stratovarius, but certainly it is one that could be ranked among the best four or five; An excellent "comeback" without Tolkki that shows how the Finnish metal masters have still a lot of to say to the international audiences. Ah, and I almost forget to mention that the quality of the artwork keeps up with the excellent taste that Stratovarius has always had with every new release!
Rating 4/5