Review written by Sirpa Salenius
The Glass Room is Ann Cleeves's fifth Vera Stanhope story
Ann Cleeves calls attention to the writing of detective stories in her new novel, The Glass Room, featuring Northumberland DI Vera Stanhope. The soft-mannered investigator leads the way in the mysterious murder of a highly-esteemed literary agent Tony Ferdinand. The setting for this detective novel is the Writer's House in the English countryside where a group of crime novelists had gathered for an intense week of tutorials, hardly expecting to be involved in a real murder case. All the emerging novelists at the creative workshop in the isolated country house all of a sudden become suspects; they all know enough about murder to be able to commit one.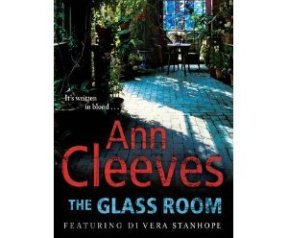 As others have already noticed, following Detective Stanhope's investigation is like reading Agatha Christie again. Or Sherlock Holmes. Or like watching police inspector Barnaby. The conventional gothic setting, the novel's so-very-English characters, and the slowly built up suspense are a welcome change to modern gruesomely violent crime fiction. A pleasantly entertaining traditional whodunit mystery novel.
The Glass Room was published on 2 February 2012 by Pan MacMillan.