Over 30 saunas throughout Helsinki have signed up for the event, including saunas in private homes, residential saunas in apartment buildings, rooftop saunas at hotels, and even tent and portable saunas. Helsinki's new sauna culture will also be represented by Löyly and Allas Sea Pool.
"Locals have been very enthusiastic about opening up their saunas for others to enjoy. The first Helsinki Sauna Day proved the popularity of sauna gatherings, especially during the cold time of the year," says Jaakko Blomberg of the social innovations group Yhteismaa ry, the organiser of the event.
In March the event attracted large numbers of locals and visitors who were keen to try different saunas. Some of the sauna sessions for the forthcoming event in October are already fully booked, but there are also several saunas participating that do not require bookings in advance.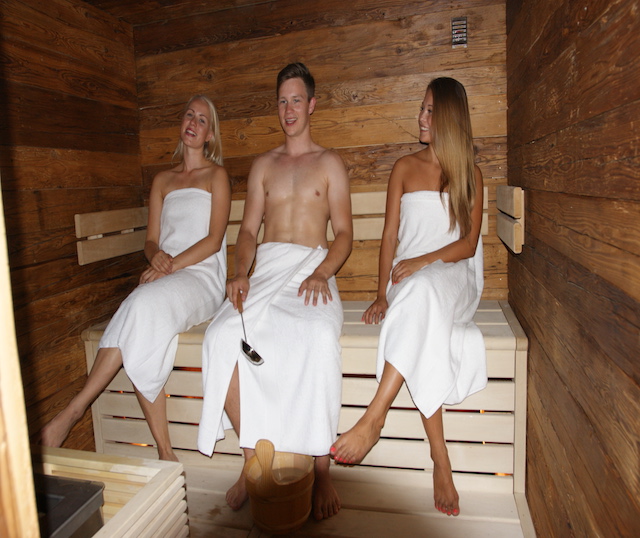 "Helsinki Sauna Day has attracted a lot of attention outside Finland, so we expect many sauna fans to visit Helsinki especially for this event," Blomberg says.
"Sauna marathons are also popular during Helsinki Sauna Day, when you can hop from one sauna to the next from morning till night," Blomberg adds.
The sauna has traditionally been a social gathering place among Finns, yet most of the saunas in Helsinki these days are in private use only. Many people would also like to enjoy a sauna more often if they had the chance.
Helsinki Sauna Day is representative of Helsinki's communal urban culture. It also offers visitors the chance to try a truly local experience – a combination of excitement and peace that is unique to Helsinki
"Our city is made up of shared experiences. It's been great to see how enthusiastic locals have been about taking part in this new event – not just as sauna-goers but also by offering their own saunas for others to enjoy. Local residents deserve a big thank you for this!" says Tia Hallanoro, Marketing Communications Director at Visit Helsinki.