Today one of the greatest artists of the last century, David Bowie, passed away at the age of 69.
I had the luck to see him for first and last time performing live during the year 2004 at Provinssirock festival in Finland. A very fun festival with great environment. Being 24 years old, as you can imagine, the fun was just equally enjoying the music and also the booze and pretty girls around. It was a rainy weekend, but when Bowie appeared on stage the sun appeared on the horizont.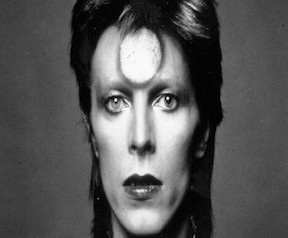 I was not even a huge David Bowie fan at that time, knew a few of his famous songs, but I was at that point more into hard rock and epic heavy metal. However, Bowie not only captivated me, but the whole audience. His charisma on stage was unbelievable, joking with the audience, moving like the star he was, making everybody have a great time putting the cherry on top of the cake to a superb weekend of music. I can certainly say after many years, many concerts and many artists checked live after that night, that Bowie was probably the artist that most unexpectedly blew my mind when I saw him first time live.
Few days after that concert Bowie's health got worse and he never stepped on stage again, although recently he had released a new album. However, his music and his memories will remain among us. In the years to come, I will always remember with a smile on my face that I was there, I saw the man with the million faces on stage making the audience fall in love. And that piece of memory will remain. Rest in piece Ziggy!