Considering the size of Finland and the fact that the local casino and poker room scene is virtually non-existent, the fact that Finland is home to some of the most respected (and feared) poker players on the planet, says a great deal about the character and perhaps even the fierce competitiveness of Finns.
Poker history is filled with breakout players dating back to the early 1970's, except in the case of Finnish players. The internet poker boom in the early part of the 2000's gave birth to the Finnish pro. Universally the Finnish players brought a wildly aggressive style to the table. For some time, the other internet players referred to them as "fish" a poker term for weak, exploitable players. They also had a tendency to lump them all into the "Scandinavian" category. Those players soon learned (usually as they saw their chips being pushed to "fish") that their read was totally incorrect and that the Finns, while technically Scandinavian, were in a category of their own.
Determining who the top players in the poker world are is a somewhat tricky problem. The only reliable and verifiable method is to rank players based on their tournament results. Tournament poker, however, is only a part of many players' poker career. Finnish players have excelled in both.
Juha Helppi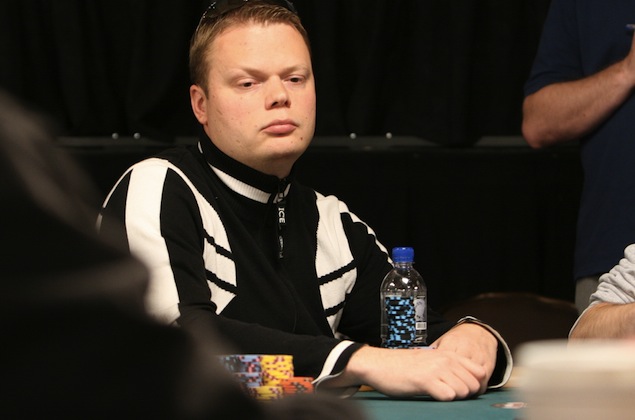 Like many poker players, Helppi got his start in gambling as a dealer; unlike many of those professional players, Helppi was a croupier, not a poker dealer, in Helsinki. Prior to be introduced to poker by some friends, he was a champion paintball player. Like many other poker players around the world, he was also an avid Magic: The Gathering Player.
Many poker fans and players got their first introduction to Finnish players by Juha's appearance on one of the first World Poker Tour broadcasts from Aruba. After winning his seat in the Aruba tournament, he bested a field of amateur players in Aruba, which earned him a seat in a single table tournament where he faced five professional players. His aggressive style earned Helppi his first major victory after he defeated poker pro Phil Gordon in heads-up competition.
His victory convinced him to try poker professionally, which has turned out to be a very good career decision. His tournament earnings are approaching $5.5 million.
Patrik Antonious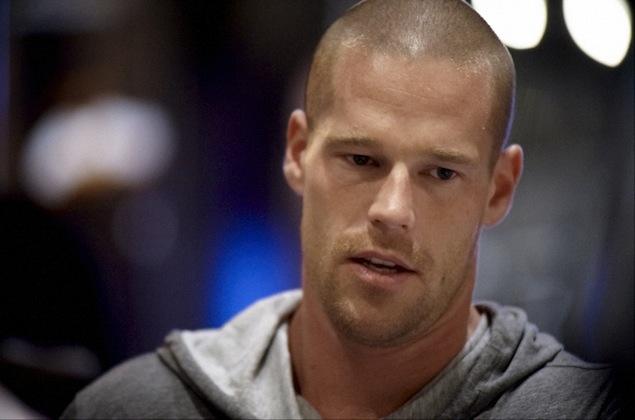 Patrik Antonious' is arguably the best-known Finnish poker player in the world. He came to poker after a career in professional tennis and, not surprisingly, modeling. While Antonius has tournament winnings which near $7 million, he is better known for his skill and aggression at the cash tables. He excels at both Hold'em and Pot Limit Omaha. He holds the title for winning the largest single pot in online poker history ($1.35 million). He plays in some of the largest cash games in the world in Macau. The combination of his skills, aggression, and good looks has also made his a regular on televised poker broadcasts around the world.
Ilari Sahamies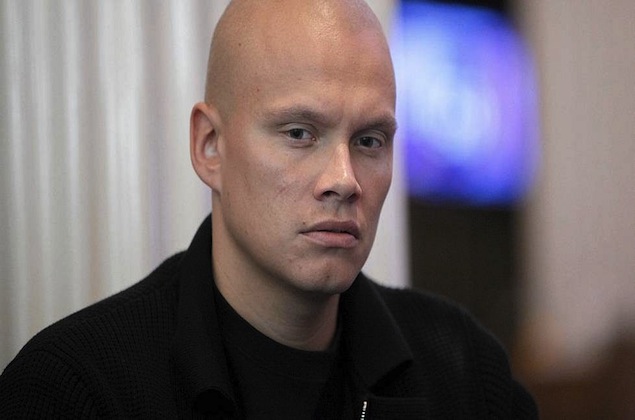 Like many Finnish players Ilari Sahamies, who is better known as "Ziigmund" in the poker world, was introduced to poker by playing at a friend's house. In his case that friend was Patrik Antonious who he met while playing billiards. While Sahamies tournament earnings are "only" in the $1.5 million range, his has earned that amount many times playing cash games and he is considered on the best high stakes Pot Limit Omaha players in the world. Like Helppi and Antonious, Sahamies is an active online player, where he has over $4 million in online cash game winnings. Ziigmund is one of Finland's more colorful players. In addition to his aggression, on both the virtual and real world, tables he is one of the most talkative players at the table and takes particular delight in verbally taunting his opponents.
Ziigmund is in many ways the more typical Finnish player, as most are cash game specialists. Players like Jani Sointula, Ville Wahlbeck, Sami Kelopuro, and Jens Kyllonen pop up on the tournament circuit from time to time but do not have as high of a profile with poker fans as the others on the list. However all are respected by the players at the cash games both online and in casino poker rooms.
Gambling is a major part of Finnish life. The ubiquitous slot machines are everywhere and the low minimum age for playing means that Finns learn to gamble at an early age.
One recent incident may be an indication that there is more to the success of Finnish players at casino games than just availability.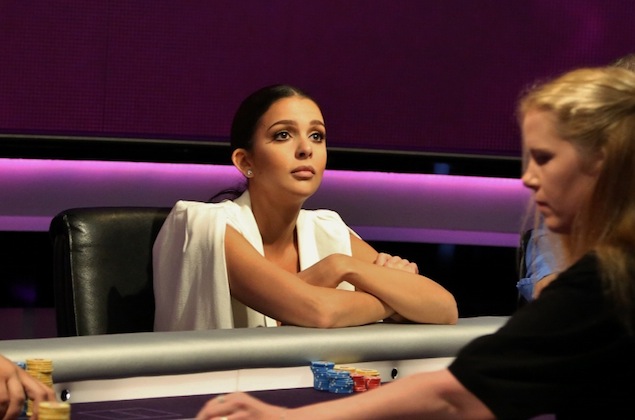 Earlier this year, former Miss Finland Sara Chafak participated in Shark Cage, a broadcasted poker tournament powered by PokerStars. The Shark Cage pits professional and amateur players against one another for a $1 million top prize. In one of the first hands of the tournament Chafak made major bets on every betting while heads up against a seasoned pro will on a total bluff. While most of the table, even her opponent to a degree, wanted to have the beautiful Chafak at the table as long as possible, a million dollars is a lot of money and the pro eventually folded the best hand to Chafak's aggression. The hand instantly became an internet sensation as poker players worldwide watched the amateur make a play that would be commonplace for Antonious and Sahamies but almost unheard of from an amateur.
So perhaps, there is something in the basic Finnish DNA or the cultural makeup of the country that leads to players who are not only aggressive but also incredibly successful. Taking into account that the history of professional poker in Finland is only slightly more than a decade, poker players may well be advised to protect their bankroll and avoid taking a seat at the table if they are facing a Finn now or in the future.