On June 15th, Finland took part in the celebration of the "World Tapas Day". This International Day is an occasion to celebrate the Spanish culture and gastronomy in the whole world, through one of its more emblematic dishes; the tapas. More than 600 restaurants from over 30 countries offered Spanish tapas to their customers around the world.
For the celebration of this International Day, The Spanish Tourist Office in Finland has counted on the assistance of Mikko Takala, one of the most relevant influencers on the international gastronomic scene. His assistance has been a guaranty of the quality and high level of the restaurants participating in this International Day.
On this year's "Tapaspäivä" in Finland, 36 outstanding restaurants of Helsinki, Tampere, Turku, Rovaniemi and Oulu offered tapas and other dishes of the Spanish cuisine and, in many cases, offered special dishes of fusion cuisine.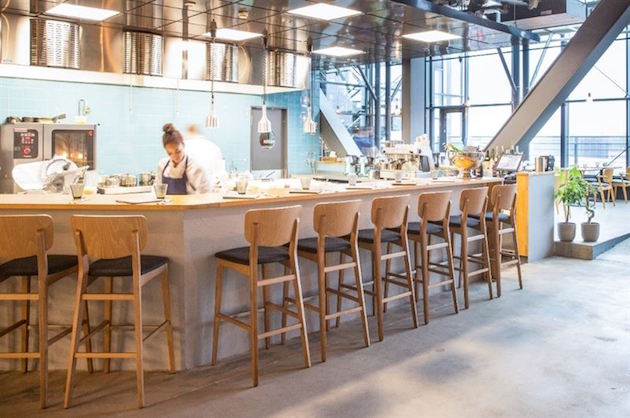 On June 14, as a special event, a contest took place among 19 of the restaurants participating in the Tapas Day, in order to choose "The Best Tapas of Helsinki". The contest was organized in the venue of the cooking school, Kokkikoulu Espa, and it counted on the sponsorship of the awarded wines of the Catalonian region of Empordà.
The jury was presided by Mikko Takala and also formed by Sauli Kemppainen, a renamed chef and author of gastronomic books, who is working in one of the most exclusive Restaurants of the city of Berlin, and Susanna Vuori, the head of a new bakery brand in Punavuori. She is a highly skilled baker and patissier, and has worked in various Michelin-starred restaurants in London and Paris.
The competition in this contest was very hard, and so was the work of the jury. Finally, the results were:
Second Honorary Award: BasBas & Staff wine bar (Tehtaankatu 27-29)
First Honorary Award: SOIL (Fredrikinkatu 37)
WINNER OF THE CONTEST: JORD (Kortteli, Urho Kekkosen Katu, 1)