For most of the people in Finland, talking about Estonia has to do with cheap booze, fun in the ferries, a short week end to escape from the routine in a spa-hotel or the similarities and differences between both languages. But since the country regained independence from the Soviet Union in 1991, a lot of things have changed. Many young promoters, producers and artists are working hard to emulate the success of Finland and bring Estonian music to a new level. Will they succeed?
Tanel Padar is probably the most famous musician in Estonia, after winning the Eurovision Song Contest in 2001. He is also a usual visitor in Finland, with his band The Sun, having played last year in some big venues like in Q-Stock festival in Oulu. He is even represented in Finland by some of the biggest promotion companies like LiveNation and ProPromotion. But even being the biggest artist in Estonia, the same than for many other Estonian artists and bands, he has not had yet a big international breakthrough. Why is that? It seems to be the million dollar question in the Estonian music scene.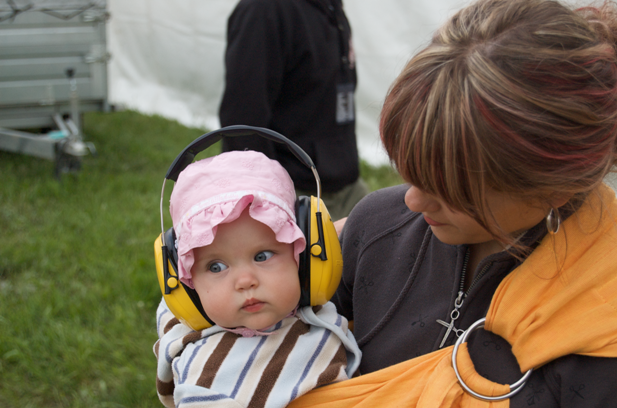 For Juko-Mart Kõlar, project manager at Music Export Estonia (the equivalent of Music Export Finland in the Baltic state), the reason is that "there has not been a public support for music export activities. The roots of the idea of selling Estonian music abroad date back to the late 1990´s or the first years of the 21st century, while in Finland the free market economy and capitalist system has had its influence on the general way of thinking. Our whole system changed radically in the 1990´s and for our bands/musicians the transfer has been difficult.
Those difficulties show also in the figures, the total revenue in music business in Estonia in 2007 was about 120 million Euro, but in 2008, only 115 000 Euro of author´s revenues came from abroad. The best sellers outside Estonia are contemporary composers such as Arvo Pärt, Erkki-Sven Tüür and Veljo Tormis. Even the only Estonian magazine specialized in music, "Muusika"dedicates most of their pages to classical and folk Estonian music, with ocassional articles on other genres.
But there have been a few young Estonian artists in pop, rock and metal genres that did not have the patient to wait and see the change from inside, and emigrated to gain success in other countries. One of those is Kerli, who went to USA just being 18, and has built a brilliant career so far with the great success of her latest album "Love is Dead", although almost nobody believed in her in her native country when she took such a drastic decision: "In a strange way I always knew what I had to do and almost never felt homesick or anything. I was on a mission" tells Kerli.
Other young Estonian pop band that gained a great success in countries like Germany or Switzerland (they even represented the later in Eurovision song contest in 2005) is Vanilla Ninja. As Piret and Lenna, two of the components of the band, explain us "you need to have good connections and we were very lucky as we had one guy who was working with one Estonian band and we started talking and then we had the chance to go to Germany, but it does not happen really often.
According to "Uncle Bella", a legendary punk rocker and Estonian DJ, the problem is not only about the resources "I think that it is not much about the money or the promotion, although of course they count. It is more a problem of the attitude of the bands that feel comfortable inside Estonia and do not want to risk going abroad.
But in general most of the people involved with Estonian music business think that the key has to do with infrastructure and a better training: "There is still lack of co-ordination and co-operation between management, promoters and concert organizations. I think one of the first steps would be training music managers, because there are only 10-20 professional bands in Estonia that have managers to negotiate with. Also professional producers and promoters are needed." explains Juko-Mart Kõlar.
That view is agreed by Ivo Kiviorg, who has been linked with Estonian music for more than a decade as journalist and promoter "Infrastructure for music business, we're still missing that part. We've got great bands, but still no good agents, managers etc. This takes time.
Ivo is also the press coordinator of Rabarock, the biggest rock festival in Estonia that is celebrated every summer in the small central town of Järvakandi. I assisted myself this summer, curious to compare it to Finnish festivals like Provinssirock, Tuska or Ruisrock; the musical offer was pretty good, with some big international names like The Wildhearts, Gary Numan or Anthrax getting perfectly complemented by the excellent list of native Estonian bands. The environment was relaxed, the food and drinks good and cheap… and of course the best is that you do not have to suffer the annoying "restricted drinking areas" like in the Finnish festivals.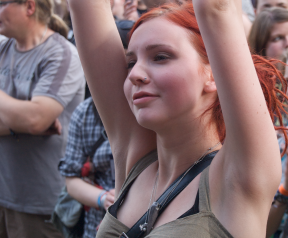 Another recommended festival for people who prefer more alternative and indie music is Plink Plonk in Tartu. Also recently the same organizers acquired a space in the centre of Tartu that has been converted into a club offering something fresh for the masses. As Mart Simisker, one of the persons behind the organization explains "this is something very unique in Tartu, there are other venues but before there was nothing like this, where you can listen to new bands as well as some quality indie artists. We wanted to give the chance to the audience to discover new talent, keeping it fresh and with low prices for the tickets and the drinks.
Rock Cafe is another interesting new venue opened during the last years in the Estonian capital that offers one of the most interesting offers for live rock and metal music in a club. Located in the second floor of the old Cellulose factory, very near the Tallinn bus station, has been able to manage a good reputation from the start. As an example, this summer bands like Morcheeba, Sepultura, Obituary or Mr.Big were playing on its stage.
And certainly, things have changed a lot from the musically repressive Soviet times in Estonia. During the last years, top artists like Depeche Mode, Aerosmith, The Scorpions, Enrique Iglesias or Metallica have visited Estonian soil during their worldwide tours. The cherry on top of the cake will come with Madonna´s concert in the Estonian capital, Tallinn, the 4th of August. If Madonna plays here, certainly Estonia must exist in the map!
Artists and promoters agree that with the new social networks like MySpace, Twitter, Facebook, etc there is a new dimension to promote in an easier and wider way the Estonian music and artists. For example, Ivo Kiviorg is also involved in Rada 7.ee "a rapidly developing interactive e-zine. Its online community consists of event organisers, artists, reporters, and of course, the fans. It is one of the leading sources for Estonian youth in regards to music, particularly alternative music.
Ivo puts into words the feeling that most of the people involved in music in Estonia has: "We have got many great bands to discover – find them!
The Finnish-Estonian connection
It's easier to stand out in the crowd because the crowd here is smaller" says Indrek Talpsep, bass player of Stereo Chemistry, an Estonian band that has just released their debut album "Märka!". StereoChemistry, same than Bedwetters, Maarja, Forgotten Sunrise or Chungin & The Strap-On Faggots belong to a new generation of bands and artists young but well prepared to pursue their musical dream. And among the incomers, there is a band receiving very well critics inside and outside Estonia: Popidiot.
Popidiot are the Estonians Hendrik Luuk and Rein Fuks (who also has Sekssound records) and the Finnish Matti Juhani Peura. They represent very well the interconnection between Finnish and Estonian artists working together. Hendrik and Matti met while studying together in Tartu, and created an innovative band trying to bring some fresh air to the boring Estonian pop scene. Nowadays, they continue together even when Hendrik lives in Tartu, Rein in Tallinn and Matti in Helsinki.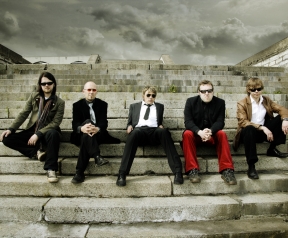 They are not the first Estonian-Finnish mixed band. The Smilers, one of the most popular Estonian bands led by the charismatic Hendrik Sal-Saller, with songs so catchy and irreverent like "Jalgpall on Parem Kui Seks" (released in Finland in Finnish and English years ago) forged their career in the pubs of Finland during mid 90s before returning to their homeland ""Actually there wasn't place in Finland where we did not play. Somehow I think that there was a problem because we did too many gigs at that time and people were a little bit bored at the end. One day maybe the audience was composed of only 6-7 people. It was quite hard work. And there were guys who did not want to do it in that way anymore. At the same time a friend from Estonia made an offer to make a record in Estonia so I just put the question on the table: "who wants to come with me to Estonia". Some guys wanted and some guys not, at that time it was quite Finnish-Estonian band, now it is more Estonian-Finnish band." says Sal-Saller. From that experience remains still in the band Finnish keyboard player Mikko Saira.
Kosmikud is another big name in Estonian rock, and some years ago they had a very friendly and productive collaboration with Kauko Röyhkä. Kömmari, their bass player (and one of the organizers of Rabarock festival) has Finnish-Russian roots and promotes the gigs of the band in Finland", comments Hainz, their singer.
The interaction between both countries goes on and on. Bullfrog Brown, a young and skilful Estonian blues band, is a secure value every year in Blues festivals around Finland reciprocated by Finnish musician Alaska Kalanen, an usual visitor on Estonian stages, while Tavastia, the most legendary rock and metal club of Helsinki, suffered an invasion of Estonian bands a few months ago with names like Sinine, J.M.K.E., Röövel Ööbik or Forgotten Sunrise performing there. In the end, there is just a small portion of sea separating both countries, but a lot of musical talent joining them.
Photos: Tarvet Kullmann
Kerli – Walking on Air Trailer