An editor who writes about music receives dozens and dozens of albums every month to review. There is often no time to listen to all of them, nevertheless to say that many end up not being impressive. However, from the start I got totally hooked when I first listened to The Pot Hounds, a great rounded album full of good rock, and my curiosity grew even bigger discovering that the band behind was from exotic Trinidad & Tobago. So FREE! Magazine contacted Gary Hector so he could tell us more about his band, concerts, projects, hobbies and how rock is experienced in his home country.
Hello Gary and thanks a lot to attend our questions! So Jointpop has been around already for many years since 1996. Can you explain a bit how the project started and also how you personally gave your first steps into the music industry?
I had just parted ways with my previous band called Oddfellows Local, and was just sitting around at home for some months. Then I started writing songs again, so I called up a few guys from the local scene and put together jointpop in 1996. We actually recorded 5 songs even before we played a gig in Trinidad and Tobago.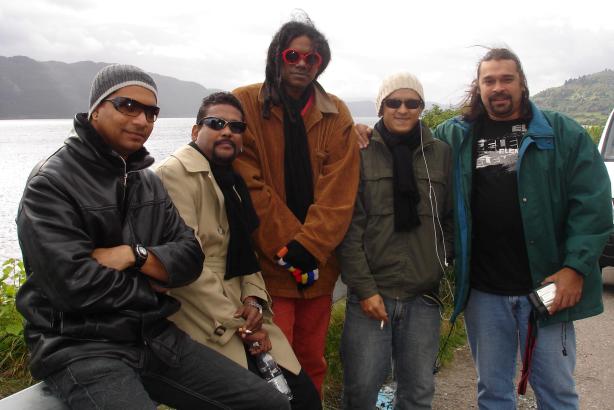 Like I suppose that many of our readers, I must admit my knowledge of the music scene in Trinidad & Tobago is almost non existent. How is the music scene and specifically the rock scene there? Is it easy to find venues to play around?
Well the live music scene here is based on the Calypso and Soca music, which works along side the annual Carnival festival.The rock scene is really deep into the underground. There is a decent following for the various rock bands but the people here seem to love Tribute bands or bands like Air Supply, Peter Cetera and The Outfield. Plus there is also a vibrant Metal scene. We just need to "Roll" more than we "Rock", but so its goes. jointpop just pay no attention to it all and just do what we do.
Are you currently living in Trinidad or somewhere else? I see that you have been touring quite a lot in UK and USA during the last years.
Yes… We all live in Trinidad and Tobago. Born and bred. We tour when we can, to promote a new album when we release them. We played gigs in USA and did 3 tours to the UK. The next tour will be to Canada in Sept 2013.
I notice in your music some influence from classic British rock bands like Rolling Stones, The Beatles… Were those bands the ones you like listening the most as music fan? What bands do you like listening to nowadays?
Classic British Invasion rock n roll bands are my main thing yea…Stones,Beatles, Kinks and also UK Punk rock like Pistols,The Clash and all that. I am very much a Dylan disciple.
Some of the stuff of recent times would be anything from Jack White .
What other hobbies do you like practising when you are not playing or working on your music?
I'm a very big sports fan and player,so football, cricket, golf. I'm also a qualified football coach. A family and friends man.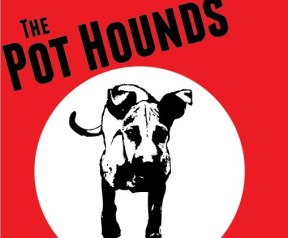 Any favorite track in your latest album? And why that particular interest in dogs/hounds? At least 2 songs have dog in their titles plus the title of the album itself
Here in Trinidad and Tobago, A "Pot Hound" is a stray, street dog, and there are lots of them. No owners,no love, and they just roam the streets, and eat from garbage cans and live off the scraps. People would throw stones at them, and sometimes just run them over and leave them to rot. So this album is jointpop being " Pot Hounds", which we are, in relation to the local music scene. So its like semi fictional band a band called "The Pot Hounds" with an album called 'jointpop". Mini confusion situation really.
Plus I own 5 dogs..and yes, they are all Pot Hounds. I really like all the songs on the album, but will mention Sweet Nothings,Man Dog Millionaire,Dead Frog Perfume,Sexy Garbage Can and Treat me like The Dog I am.
It looks like you are a band that loves being on the road travelling. Do you have any particular special anecdote to share of these years touring around the world?
I just really wish we can do it more, as we are really good close friends also. So we have lots of fun and just love being on stage together and playing our songs for people from various parts of this world.
What are your future plans for the rest of 2013?
A 2 week tour in September to some cities in Canada, with gigs at The Pop Montreal Festival and also in Toronto,Ottawa and Quebec City, and would try to get back to the UK in November.
Anything you want to add for the readers?
Thanks for interview and to the people reading it and checking out jointpop and our country Trinidad and Tobago. Visit us someday, and follow us on the various social networks… cheers..takk!
For more info, check out: