Written by Elena Paraschiv
Summer is already here and festivals of every kind are rising like mushrooms after the rain. Once the first ray of the summer sun hits the ground, everyone taste the flavor of…holiday. And how to get the maximum in the best way possible for your holiday? Visiting as many festivals as you can, having tons of fun and enjoy your favourite bands performing live. And if you choose to go to a festival that takes place in Scandinavia or in one of the Baltic countries is even better, because there you can find one of the largest annual festivals in Europe.
Roskilde Festival is a festival that takes place soyh of Roskilde in Denmark. Created in 1971 by two high-school students, Morgens Sandfær and Jesper Switzer Møller and promoter Carl Fischer, represents Denmark`s first real music-oriented festival. It was originally for hippies, but nowadays this festival covers the Scandinavian youth and not only.
Is a festival that brings together people of different ages, different cultures o see playing live on stage the best musicians of the world. Until the mid `90s, Roskilde used to attract mostly Scandinavians, but in recent years this festival witnessed an increasing number of large Germans, Australians and British ready for fun.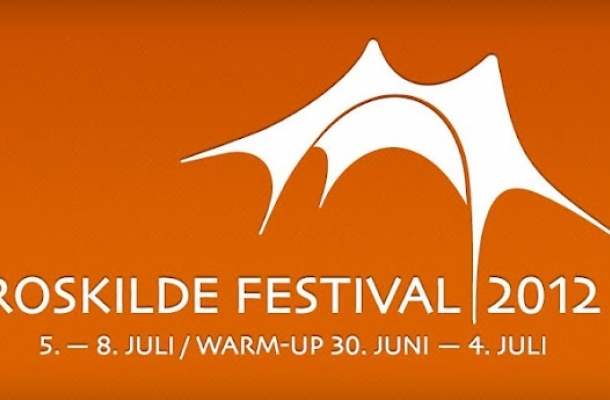 During the years, at the festival bands and artists like The Kinks, Jeff Beck, Dr.Hook, U2, Robert Palmer, Metallica, Neil Young, Guns N` Roses, Nirvana, Radiohead, Black Sabbath, RHCP, David Bowie, Slayer and many, many other great musicians wrote the history of Roskilde Festival, performing in front of thousands of people. The festival covers a wide range of musical styles, from electronic to Norwegian black metal, so that everyone can have the chance to see their favourite artists performing live.
Roskilde Festival, 2011 edition, took place between June 30 and July 3, with warm-up and camping from June 26, presenting 180 acts from all over the world, including headliners such as Arctic Monkeys, Iron Maiden, Mastodon, Kings of Leon, The Strokes and PJ Harvey. It was a 4 days celebration of youth, colorful, with many good artists, all sprinkled with plenty of alcohol.
This year's edition of the festival is no exception to the rule. Roskilde Festival 2012, will present 200 acts performing on 8 stages ( Apollo, Pavilion, Pavilion Junior, Cosmopol, Odeon, Orange, Gloria and Arena) during 4 days of continous party. Headliners like "The Boss" Bruce Springsteen, The Cure, Bon Iver, The Roots, Jack White, Mew and Björk will heat the atmosphere , transforming the festival in an enormous party. The warm-up opens on June 30, and the day before the festival itself begin, a treasure hunt will be organized. It will test competitors creativity, dexterity and why not their dorkyness.
Roskilde Festival has many attractions besides good music and camping life. For the development and support of culture, the organizers have arranged different types of areas such as orange zone, urban zone, graffiti zone (where some of the world`s greatest graffiti artists will spread their paint in an artistic manner on the walls in the area), and may others. If you love to play games, at the festival you will have the opportunity to play Volley, Beachminton, PingPong, Boardgames, social gaming, Street Sports and others. The highlights of this year are Green Foosball (will take place in the Odeon Area), a 3 days football tournament only for girls ( men are allowed to cheer and to hydrate the girls after every football match), Crossbox, Bingo(old-school style in Game City) and the craziest game ever called The Big Game, where competitors can win tickets for next year's festival. And because people have to eat too, they will have a wide range of delicious foods, snacks and drinks that will delight their taste buds : from Denmark to India and from Italy to China.
So, if you want an unforgettable experience that you will remember with pleasure throughout your life, take the train, plane, car or ferry and go to Roskilde! The party is going to start this Saturday!
Roskilde 2012