An intelligent and funny history that tells about the period in Great Britain in the 60´s where pirate rock stations delighted the youngsters.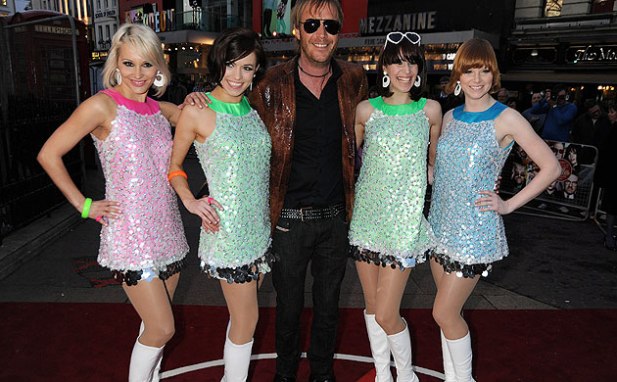 For any musical lover, this film is a must see. It is entertaining, well written, and enjoys a great cast with Bill Nighy, Phillip Seymour Hoffman, Kenneth Branagh or Emma Thompson among many other great names. I also enjoyed the presence of Chris O´Dowd and Sinead Matthews from my favorite British TV comedy, The IT Crowd.
The story tells the life of a crazy gang of Djs on a boat during the 60´s, period where rock stations were illegal in England. Fun, good jokes and overall, a great soundtrack that makes you appreciate the value of music in life, as well as friendship and how bad and hypocrite the stupid rules of governments can be sometimes. Totally recommended!
Rating 4/5
The best: The soundtrack of the movie is fantastic
The worst: The final with the shrinking boat was a bit weak.
The detail: You can see back after a long time in the same movie to Branagh and Thompson, although they do not share scenes.
The Boat that Rocked Trailer