Two new temporary exhibitions in Pärnu Muuseum (Estonia):

"Resort Fashion"
From April 29th to August 31st
The resort fashion started to develop in bathing places of late 18th century France and England. A necessity for light and athletic clothing emerged from the development of resorts and the changing traditions and lifestyles. The first resort collections or cruise collections were developed by Jean Patou, Coco Chanel and Elsa Schiaparelli during the 1920s.
Resort fashion in Baltic states developed in the context of common European trends until the end of WWII. The ideology of communism and Soviet-type economic planning influenced and controlled all aspects of life, including fashion. Clothing is an eloquent historical evidence – it tells not only about the personality of the wearer, but also about the times – ideas, events, prejudices and achievements, about ideals which the society establishes in a certain point in time, and the dreams, hopes, expectations, and people's views on beauty.
The exposition "Resort Fashion" acquaints with the fashion of clothing and accessories in resorts from the end of the 19th century until the 1990s. The stocks of Jurmala- and Pärnu Museums and private clothing collection of Ainars Radovics has been used in the exposition.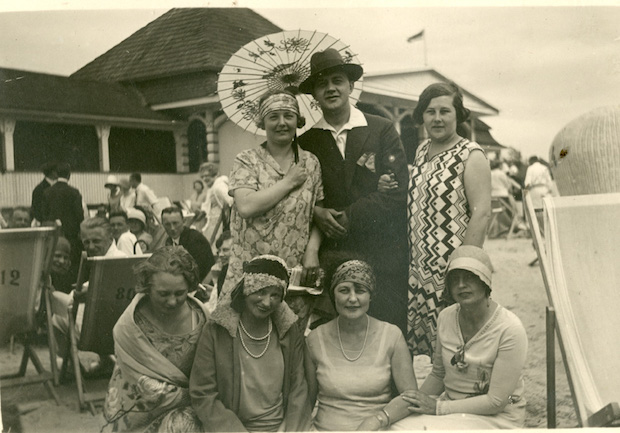 "People, Streets, Houses"
From April 29th to June 26th
The exhibition is made possible with the cooperation of Jurmala Society of History , Jurmala City museum ( Latvia), Sopot Museum (Poland), The Institue of the History of Architecture in St. Petersburg (Russia), Hanko Museum (Finland), Birstonas Museum (Lithuania) and Pärnu Museum (Estonia) . The exhibition is part of the project "The Northern Stars on the sea coast – the cultural heritage of the Baltic resorts", and is financially supported by the Northern and Baltic States Mobility program "The Culture". The exhibition intoduces the influence of resorts on architecture and everyday life in baltic cities.
Ticket price for temporary exhibitions:
– adult: 3€
– children: free
– pupils: 1€
– 2 adults + 2 children: 7€
– concession (ISIC card, pensionners, students) : 2
Pärnu Museum´s permanent exhibition is also open during summer time.
It provides an overview of 11,000 years of history in Pärnu County through exhibits and displays that introduce the life and conditions of the various eras. The main exhibit shows local developments from Neolithic times right up to the late 1980s, and includes a mini-cinema showing archival films. The institution's pride and joy is the so-called 'Stone Age Madonna'. At around 8,000 years old, it is the oldest known human-shaped sculpture in the Baltic Sea area. Other star attractions include a fragment of a 14th-century merchant ship and a glass floor that lets you look down onto archaeological remnants of one of the town's historic gates.
Ticket price for permanent exhibition:
– adult: 4€
– children: free
– pupils: 2€
– 2 adults + 2 children: 10€
– concession (ISIC card, pensionners, students) : 3€
The museum is open from Tuesday to Sunday, 10am-6:30pm
Pärnu Museum
Aida 3, Pärnu 80010, Estonia
Tel: +372 44 33 231, +372 44 30 585
E-mail: info@parnumuuseum.ee
www.parnumuuseum.ee