The biggest sensation of Finnish cinema lands in DVD!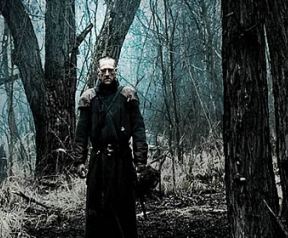 A-J Annila shows that the European horror cinema genre is in quite good shape. Sauna was a phenomenon in the Finnish theatres last year, and it is still collecting prizes (like in the recent Brussels film festival) and good critics all over the world. If you like gore movies, with a lot of blood and viscera, this is not for you. Sauna has other weapons to retain the spectator immersed in a constant tension: the dark and grey atmosphere, the sauna building erected magically in the middle of nowhere, the main characters, two brothers that have secrets and sins hidden inside the deeps of their souls… If you enjoy more kind of movies like The Village of The Blair Witch Project that keep you in tension until the final climax, you will like this film pretty much.
The movie on the other hand is not easy to understand, there are many clues hidden that would require a second or third time to watch, and the rhythm turns slow for some moments. But at least it makes you think, and achieves a good result with a little budget.
Not for all audiences, but certainly a nice approach to the horror genre without abusing of tones of blood spilled.
Rating 3/5
The best: it makes you think.
The worst: maybe some spectators do not wait for giving it a second chance after the first view.
The detail: compare the number of inhabitants in the village with the number of people the elder brother killed…
Sauna Trailer