I cannot deny that Kevin Spacey is one of my favorite actors in Hollywood. Same than people like Bill Murray, he is able to play his roles without losing a little part of his own recognizable identity.
The role of the depressed shrink Henry Carter, unable to deal with a normal life without smoking joints after the suicide of his wife, seemed to be made to fit him like a glove. Spacey seems to find himself at home playing those kind of roles that walk in the think line between madness, naiveté and geniality, like in K-Pack or Usual Suspects.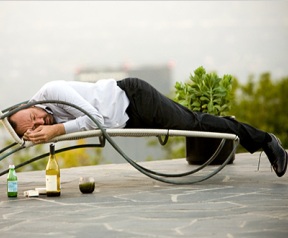 Maybe Shrink does not have special effects or great sex scenes with high voltage to attract the audience, but its deceitful simplicity is its strongest weapon. It narrates things in a way that we all can feel identified, even not being Hollywood celebrities. To Spacey superb acting, it helps the excellent array of secondary characters with the always delightful presence of Safron Burrows or the ferocity of Dallas Howards as an aggressive Hollywood agent (it can remind you the Jeremy Piven of the TV series Entourage). Howards really steals the show in the movie, being his appearances always accompanied by his Bluetooth headset some of the best moments of the film.
Shrink is a movie that will gain you slowly but steadily. A delightful collection of stories with credible characters, and with the always flawless intervention of Kevin Spacey. A nomination for him for the Oscars could have perfectly been well deserved here.
Rating 4/5
The best: Dallas Howards confessing to have slept with the girl of one of his clients, expecting to be punched. And Robin Williams final interaction with the young wannabe actress.
The worst: Maybe not the best movie to watch if you have recently lost a beloved one.
The detail: Robin Williams makes a short but interesting appearance as a veteran actor who cannot decide if remaining faithful or enjoying the pleasures of flesh.
Shrink Trailer