YLE will deliver live coverage of X Games Norway 2017 on YLE2 and will stream all event coverage live on Yle.fi., as well as live and on demand coverage on ESPNPlayer.com across Europe, Middle East and Africa (EMEA). Fans can watch the action live on YLE2 from Wednesday March 8. Check local listings for more information. All the action will also be available on ESPN Select – the new channel from ESPN Player which features live events from a wide range of sports. Events will be available live and on demand, allowing fans to watch the action at a time that suits them.
As the world's premier action sports competition returns to Norway on March 8-11, the event features top athletes competing in eight different disciplines over four days for the second time. Taking place at the Hafjell ski resort, the winter games includes snowboard, ski and snowmobile events, with more than 70 competitors, among them several Olympians.
After successful competitions at X Games Oslo 2016, X Games will host Women's Ski and Snowboard Big Air finals for the second time in Norway. The Norway X Games will also feature Snowboard and Ski Big Air (Men and Women) and – new to the event – Snowboard and Ski Slopestyle (Men and Women).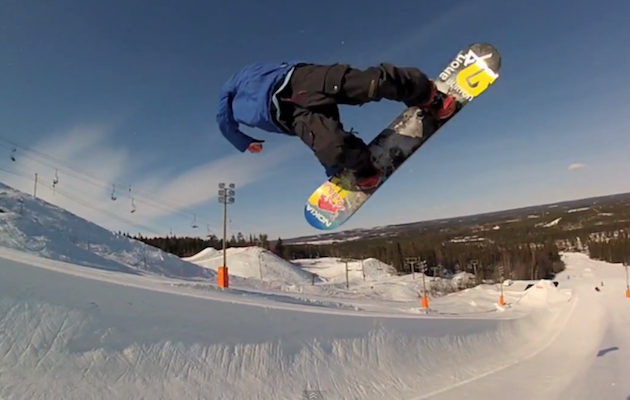 TOP WINTER SPORTS ATHLETES SET TO FEATURE
The biggest names in winter sports are set to take part in the games – including Norwegian X Games medalists Stale Sandbech, Markus Kleveland, Silje Norendal, Johanne Killi and Øystein Braaten. The world's top ski and snowboard athletes will compete, including six-time X Games gold medalist Mark McMorris, 12-time X Games medalist Jamie Anderson, two-time defending Ski Slopestyle gold medalist and Big Air silver medalist Kelly Sildaru and X Games Oslo 2016 Ski Big Air gold medalist Henrik Harlaut. For the full list of invited athletes, please visit www.xgames.com.
Two Finnish riders received invites to compete at X Games Norway 2017 – Snowboarders Enni Rukajarvi and Roope Tonteri. A two-time medalist, Rukajarvi holds the distinction of being the first rookie to win Women's Snowboard Slopestyle and the first female Finnish athlete to medal at an X Games event. Tonteri competed in the Big Air event in Oslo 2016 with a 13th place finish. He competes on the Air + Style tour and earned a big win at the FIS World Cup Big Air event in November.