Tallinn Music Week reveals the full programme and the final set of speakers for the music industry conference, taking place in Nordic Hotel Forum next week from 12th to 13th May. The programme focuses on three main thematic tracks: Co-creation, Connected World and Sustainable Future, addressing human and AI relations, new glocal identities, digital literacy, the future of radio, music education trends, and DIY live touring.
TMW 2023 will host the kick-off of the European Commission's Music Moves Europe Dialogue Sessions for the next four years.
The music industry programme at the conference is developed in collaboration with Music Estonia.
The conference in Nordic Hotel Forum will start on Friday, 12th May at 10 am with the opening addresses by the Minister of Culture for Estonia Heidy Purga and Director of TMW Helen Sildna. The video address will be given by Director for Culture, Creativity and Sport in the European Commission Georg Häusler.
The opening panel will discuss how the music sector looks from the policymakers' point of view and the various ways music ecosystem actors organise their representation and seek to influence policy. Panellists include Deputy Head of the Cultural Policy Unit at the European Commission Susanne Hollmann, Deputy State Secretary of the Ministry of Culture of Latvia Uldis Zariņš, Ministerial Advisor at the Ministry of Education and Culture of Finland Kimmo Aulake, Director of Music Estonia Ave Sophia Tölpt, General Manager of Music Innovation Hub and Linecheck Dino Lupelli and the research coordinator for EMEE – European Music Exporters Exchange Virgo Sillamaa.
TMW is honoured to host the kick-off session of a 10-part dialogue series under the Music Moves Europe (MME) initiative, steered by the European Commission. The first MME dialogue will look into new conceptual ideas for the European Music Ecosystem, as developed and introduced by the research team, led by Professor Dr Carsten Winter from Hannover University of Music, Drama and Media in collaboration with Frank Kimenai from Erasmus University Rotterdam. The dialogue is carried out by the representatives of Eurosonic Noorderslag, East European Music Conference, Linecheck, MaMA, Reeperbahn Festival and TMW – the festivals and conferences that are also the founders of the new Federation of Music Conferences (FoMC) that will serve as a promotional platform for these dialogues.
The highlight keynote 'Digital Innovation and A.I. – how will future shape the music industry?' will be given by Linnar Viik, an Estonian information technology scientist, IT visionary and the founder of soon-to-be-opened AI-powered pop art museum PoCo.art. Agnes Chung, Senior Director AI & Search at musicube by Songtradr will deliver a speech about how to revolutionise music discovery. How can old-school star presenters future-proof themselves against the emergence of GPT hosts will be discussed between the European broadcasters and community radio makers at the panel 'Future Radio, getting smarter every day'.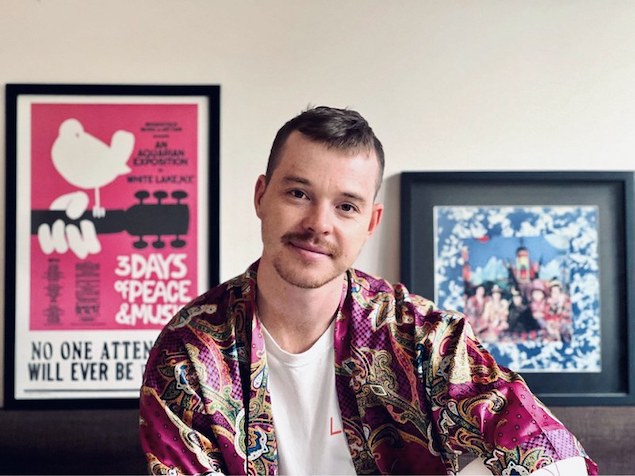 In an era of global AI, our new 'glocal' identities are also in transition that will be analysed by the panel of festival heads, curators and conceptualists from India to Estonia and from the US to Czech. The story of climate change, told through science and indigenous inuit artists, using music as the mechanism to reach people's hearts and minds, will be presented by ArcticSonic.
Session on the festivals' sustainability strategies will highlight that Tallinn holds the European Green City of Europe title in 2023. How to better include a war-torn Ukraine into European collaboration and how we all can collectively support its culture and music sector will be discussed, among others, by Co-founder and Head of Music Export Ukraine Alona Dmuskhovska. How to make a change, utilising one's expertise and organisation will be discussed further on the panel 'Music as a tool for positive social change' presented by In Place of War. Diversity, equity and inclusion in music are represented at the conference by Keychange's innovators and special Creative Labs programme.
Practical industry-focused topics range from DIY booking, navigating unfavourable contracts; getting to know the Baltic indie labels and ​​the Central and Eastern European markets to the present and the future of music and arts education and new export development approaches within niche genres. There will be a special listening session that provides an opportunity to discover the artists performing at this year's TMW. The programme also includes more targeted, workshop-style sessions and speed meetings, networking and receptions.
The impressive line-up of the TMW 2023 conference includes Radiohead's guitarist Ed O'Brien, Grammy-winning producer and arranger Jason Miles, CEO of Wisseloord Studios Malik Berrabah, CEO of In Place of War Ruth Daniel, Director of the Swedish Center for Digital Innovation Johan Magnusson, Executive Director at Folk Alliance International Neeta Ragoowansi, Director of Jodhpur RIFF Divya Bhatia, Deputy Director for FIP/Radio France Hervé Riesen, Head of Sales and Marketing at Flow Festival Vilja Grotenfelt, CEO of Estonian fair trade streaming platform Fairmus Reigo Ahven, and many others.