The movie narrates a biographical period in the life of the most famous Finnish writer of the last century: Kalle Päätalo.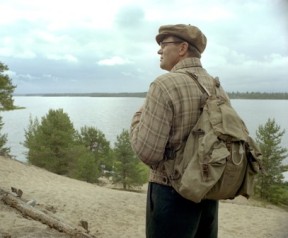 Päätalo, as a good Finnish movie, is the kind that starts slow but attracts you in its website silently and steadily. This is due mainly to the great performances by the trio of main Finnish actors: both Susanna Anteroinen and Nina Jääskelainen are great in the roles of both wives of Päätalo, but undoubtedly, for me Jai Lehtinen is the absolute star of the movie. He owns the character, portrays all his virtues but also all his faults and defects that probably can make you hate him in several moments of the movie, so in general he turns his character into a very natural human being, strong and weak, creative and impulsive, that is really credible for the audience.
Päätalo ´s own biography is very well documented in his work, so director Hannu Kahakorpi was well covered in that sense, but the actors really deliver a great performance here. Do not expect a movie of great rhythm; there are not even so many visual shocking moments, but all in all, it is a great chance to get to know a bit better the human side of one of the biggest Finnish writers of all time before being able to achieve his child dream of become a novelist.
Rating 4/5
The best: The great performance of Kai Lehtinen. And yes, this time there are English subtitles in the DVD!!!
The worst: The attitude of many Finnish men towards their women has not changed much through the decades.
The detail: Päätalo published his first book Ihmisiä telineillä in 1958.